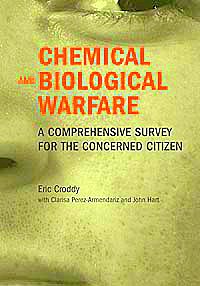 Tuskegee Experiment Redux: Concerns Federal Involvement in War Protesters Being Exposed to Tularemia

Greetings to all. Had to get this out there and help sound the alarm. News agencies throughout the
country
and around the
world
have picked up on a story that is sending shudders through the anti-war movement community, the "loyal opposition" community, as well as, communities made up of just plain 'ol folks who are just good, concerned citizens. In a nutshell, the anti-war protesters who congregated in Washington, DC over the weekend of 24-25 September 2005 may have been mysteriously exposed to
tularemia a/k/a "rabbit fever"
.
This is frightening folks, or (at the very least) big-time sobering and extremely disconcerting
. My primary question, who is behind this? In other words, are the forces we are arrayed against (the forces that are presently in control of the country...
the Republican monolith
) so ruthless as to somehow manage to use low-levels of a known biological agent in hopes of either:
a)
physically neutralizing the growing anti-war movement via contact and infestation with weaponized biological agents, or
b)
prosecuting psychological operations/warfare ("psy-ops" in military parlance) against
the Left
in order to scare the bejeezus out of anyone even thinking of attending an anti-war rally anytime soon,
anywhere
in the country (let alone in the nations capital)?!?
I think these are legitimate questions that demand to be not only posed, but answered for the sake of the Republic.
In short, is this "tularemia scare" the result of natural phenomena,
i.e., so many protesters feet kicking up so much dust as to get the tularemia (which is found in soil) airborne;
or are there more sinister possibilities and mechanisms behind this
highly unusual occurrence
, i.e., rogue elements (or, perhaps,
not so rogue elements
) within federal government circles perpetuating an "operation of a biological nature" against elements within the anti-war movement (
"elements" means the good people who actually make up the anti-war movement
). Again, these questions must be addressed and (at some point in the near future) answered. Take care and don't let them scare us off...
we will be victorious
. They know they are on the ropes and that
the American people have just about had enough of the whole situation
. As was the battle cry of years before,
we ain't going to let nobody turn us around
...
not scare tactics...not bullying...not even tularemia
. No, this movement cannot be stopped...scare tactics
will not
stop the momentum coming from this ground-swell orchestrated by the American people. Hang in there and Semper Fidelis