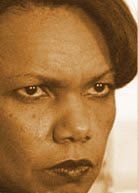 Days of Callousness: Why are Republicans So Mean?

Good evening to all reading this blog. Once again this post is an unusual evening post in that this is the only time over the last few days where I have had the time to squeeze in a post. First, let me apologize for not being able to make regular postings like I used to do. My life has become a swirl of activity as my main focus of attention is preparing to head to graduate school. In fact, a bit of good news on the graduate school front is that I have been able to secure a bit of financial aid (
www.fafsa.ed.gov
) through a Federal Stafford loan (
www.staffordloan.com
). However, there is still a need to secure a bit more financial aid in order to completely clear the "money hurdle" (as it were) and advance unscathed into the ivy-leaved-entwined columns of post-graduate academia. With that said, I'm also feeling like a little cold or something is coming on, in that my behind is seriously dragging. Oh well, we are all dealing with something or another, thus (in the spirit of Churchill) we must all take heart in this knowledge and press on. This entry is a re-observation of a post made awhile back concerning the character traits of those who belong to the opposite party.
The question of the day is why are Republicans so mean?
Generally speaking, it seems like every Republican I've met and/or seen/heard on TV/ radio is always a real mean and ornery son-of-a-gun! You know, I'm talking about always out to get somebody, chip on the shoulder, axe to grind, mean-spirited, etc.
Why is that?
I mean you can
feel
the meanness just resonating, just oozing from their very being? Here's an example of what I'm talking about, provided by the great 'Daily Kos' (
www.dailykos.com
) website,
http://www.dailykos.com/story/2005/5/5/211218/4946
. This is ridiculous, a Republican pastor running his liberal congregation members out on a rail simply because they are down with the Democratic struggle?!?
That's just crazy...can you imagine?
Is it me or do others out there dig what I'm talking about? The picture above is one of Secretary of State Condoleeza Rice while she was serving in the capacity of National Security Advisor. Why is she looking so mean?
Why are Republicans (generally speaking) so mean?
What is the deal with the sheer nastiness, bile and emotional hardness Republicans exude from their very core.
In short
,
why is it that the biggest jerks around tend to be Republicans
. Let me put it this way: Darth Vader would be a registered Republican if he had the opportunity to exist in reality and register to vote. Now, of course there are mean liberals/Democrats/progressives out there; but, in general, I haven't run into too many a**hole progressives, in fact they tend to be very sweet, generous and nice people. You know, the kind of folks who bleed for their fellow man.
It's funny, I like to tell my GOP "friends", when they call progressives "bleeding-heart liberals" that Jesus was a bleeding-heart too...that usually shuts them up
. To shed some light on this phenomenon, I read a book a few months ago about the psyche of the the GOP "Big Kahuna" himself, titled 'Bush on the Couch' by Dr. Justin Frank, a psychiatrist at George Washington University Medical School (
http://hnn.us/articles/7106.html
); as the title suggests, Dr. Frank breaks down the psyche of the President and I think his observations (at a certain level) can be applied to Republicans in general (and the Republican mind-set) as a whole. I suggest all those reading this blog check out the book; although the book made me squirm a bit in terms of the gravity and seriousness of the subject matter (namely, the mind of the current President of the United States), it is still a fantastic and worthwhile read.
To think that an individual as screwed-up as GWB could be running the big show (a/k/a our country) is beyond me.
Now, in all fairness of course, this is just one psychiatrist's analysis...
but it sure does ring true once you start getting into the book.
Again, this is a short post, but folks please offer your perspectives on this phenomenon of Republicans tending to be mean bastards, why this is and (more importantly) what are the overarching consequences/implications of such a reality on our national character and national well-being. Take care. Semper Fidelis